19-10-2022
C5C 15th conference in DUBROVNIK, Croatia from October 12th-16th 2022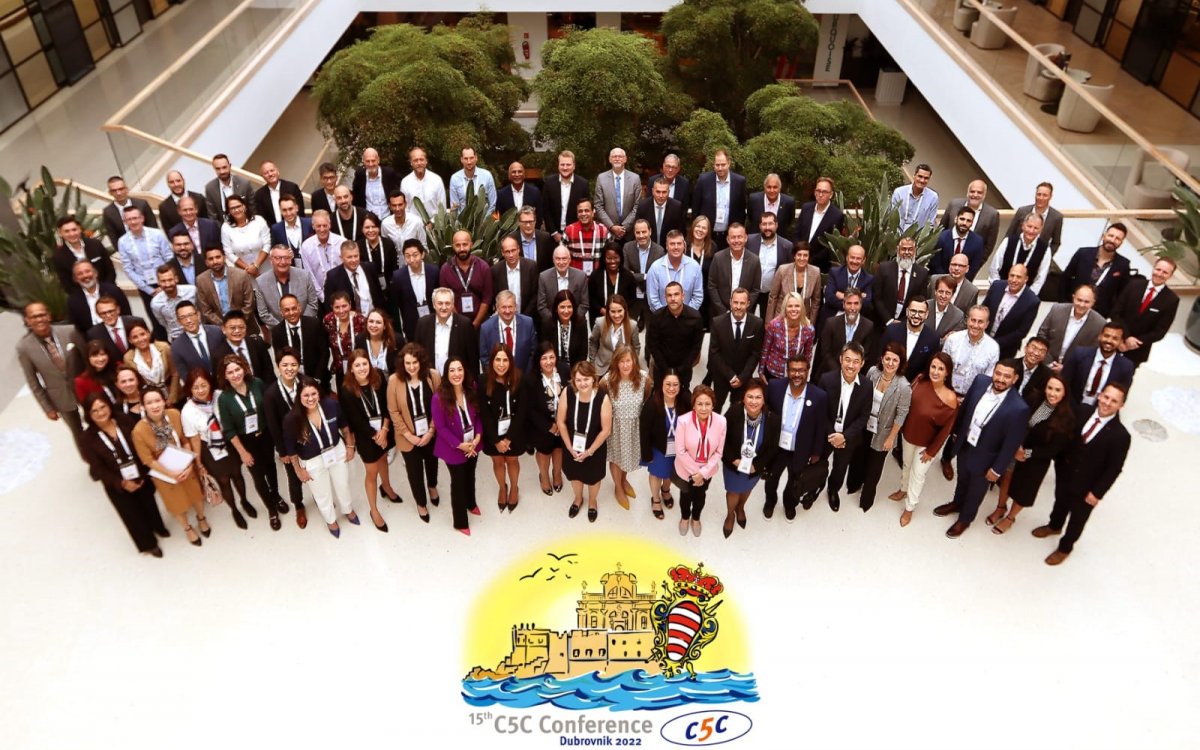 This year the C5C network has held its 15th conference in Dubrovnik, Croatia.
The meeting has been from October 12 to 16, 2022.
After the last smaller edition last year in Amsterdam, this time 119 people from more than 90 companies and more than 52 countries have been able to gather.
The agenda consisted of the welcome party, conference opening ceremony, group photo, meetings 1-1; gala dinner and sightseeing day.
We are members of this network since 2016.
Thanks to them we have more international presence and they allow us to manage all kinds of shipments in any country in the world.
We have good agreements with all of them, we share experience and professionalism in the sector.
The next conference will be in Berlin, June 2023.
We will be present again.
In the attached image you can see all the attendees at the Rixos Premium Hotel in Dubrovnik, Croatia.
World Ocean Cargo Iberica
Contact