30-08-2023
Shipping of dangerous goods ADR / IMDG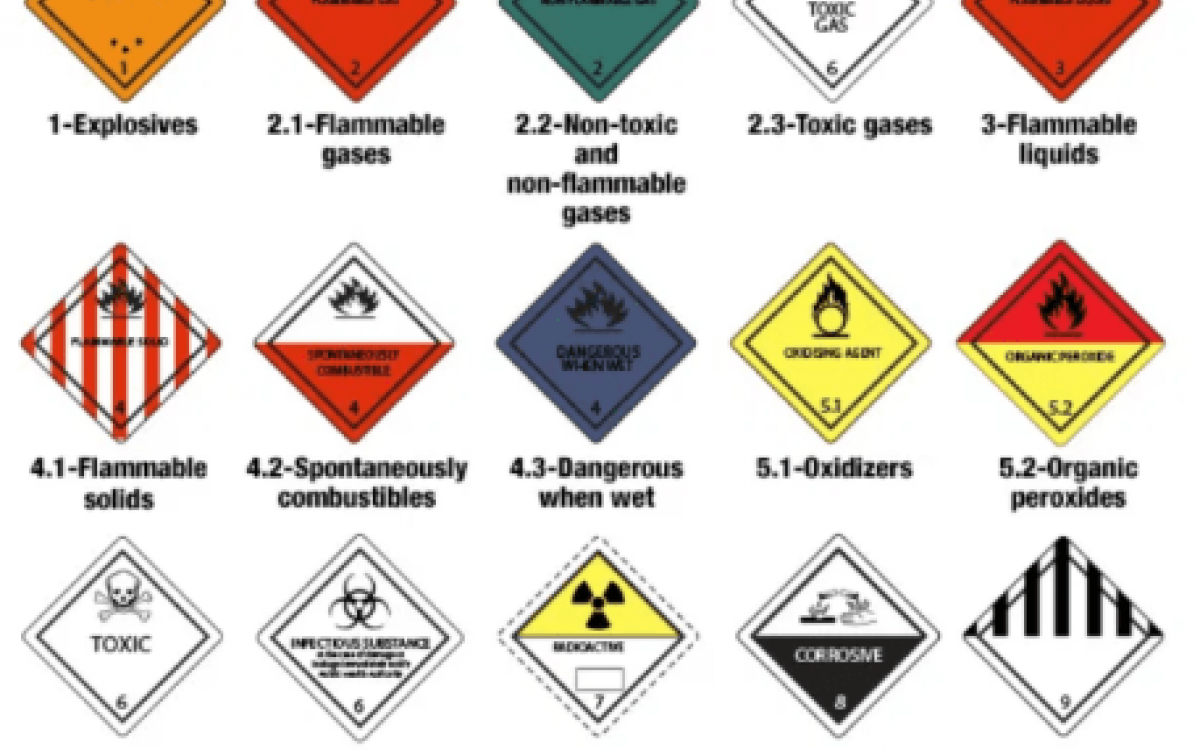 Shipments of dangerous goods are complex tasks that require special dedication given their nature.

To ship dangerous goods, specific documentation and packaging is necessary. In addition, certain rules must be followed to be able to make this type of shipments.


How does adr/imdg transport work then?
In the transport of dangerous goods we find the MSDS document – ​​acronym for Material Safety Data Sheet, which is the same as Material Safety Data Sheets. This sheet must be accompanied by a safety sheet.
So, in order to transport dangerous goods, it is necessary to add an MSDS and a duly completed safety form signed and sealed by the exporter to the freight forwarder.
In the safety sheet we can see several important points, of which we highlight point 14, which is related to transportation.
In this section we can obtain information related to IMDG, IMO classification type, UN number, trade name, technical name of the product, sub-risk 1, sub-risk 2.
We can also see if the merchandise is Marine Pollutant, EMS, Segregation Group, Packaging Type, Quantity, Inside Packaging, Gross Weight, Net Weight, Explosives Net Weight, Volume, Flash Point, SADT, Temperature Control, Emergency temperature, Emergency Contact and telephone.
All the technical data mentioned in the dangerous goods documentation provide us with information about the type of product and how to treat it in the transport activity.
The IMO (International Maritime Organization) classification is numbered from 1.1 A to 9. This classification encompasses all products and materials that represent the characteristics for the safety and health of people. More about this classification can be found here.
The UN begins with 005 and ends with 3600. Under the acronym UN or ONU we can see the unique numerical identification assigned to dangerous goods according to their properties.
The shipping name is the name of the product and the technical name is the description indicating the invoice and packing list.
The subsidiary risks to these goods must be indicated in the dangerous goods documentation. Whether it is a "marine pollutant" or not in the case of maritime shipments. The signage on whether the merchandise is a "marine pollutant" or not gives us clues if the merchandise is dangerous to the environment and aquatic life.
The EMS is a guide to emergency response processes for ships carrying dangerous goods.
The segregation group is used to separate goods during transportation.
The exterior packaging, type and quantity and the interior must be indicated. The concept of packaging refers to the type of packaging, for example, it can be steel drums, boxes, bottles.
Also gross weight, net weight, net explosive weight and volume. This information is especially important since some products, since they do not exceed a certain quantity, are considered "Limited quantity" and are therefore not considered dangerous goods.
Flashpoint or flash point is the lowest temperature at which a combustible substance gives off enough vapor to form an explosive mixture.
The SADT (Self-Accelerating Decomposition Temperature) is the lowest temperature at which an organic peroxide in a container or package will undergo self-accelerating decomposition within a week.
Temperature control, emergency temperature, as well as the full name and telephone number of the person who can be contacted in an emergency 24/7.
Dangerous goods must also be properly packaged and comply with current legislation.
Legislations under which shipments of dangerous goods and their documentation are governed according to the type of shipment are the following:
ADR – ​​Land Transport
IMDG Code – Maritime Transport
IATA/ ICAO - Air transport
ADN – Navigable waterway
RID – Rail Transport
If you need to know whether or not a merchandise can travel by sea, air or land, do not hesitate to contact us.
Likewise, we can review the documentation and help in their preparation and provide labels if necessary to be able to ship the merchandise.
Cordially.
World Ocean Cargo Ibérica SL
Contact