02-05-2023
Welcome to ShipsGo! / World Ocean Cargo Iberia S.L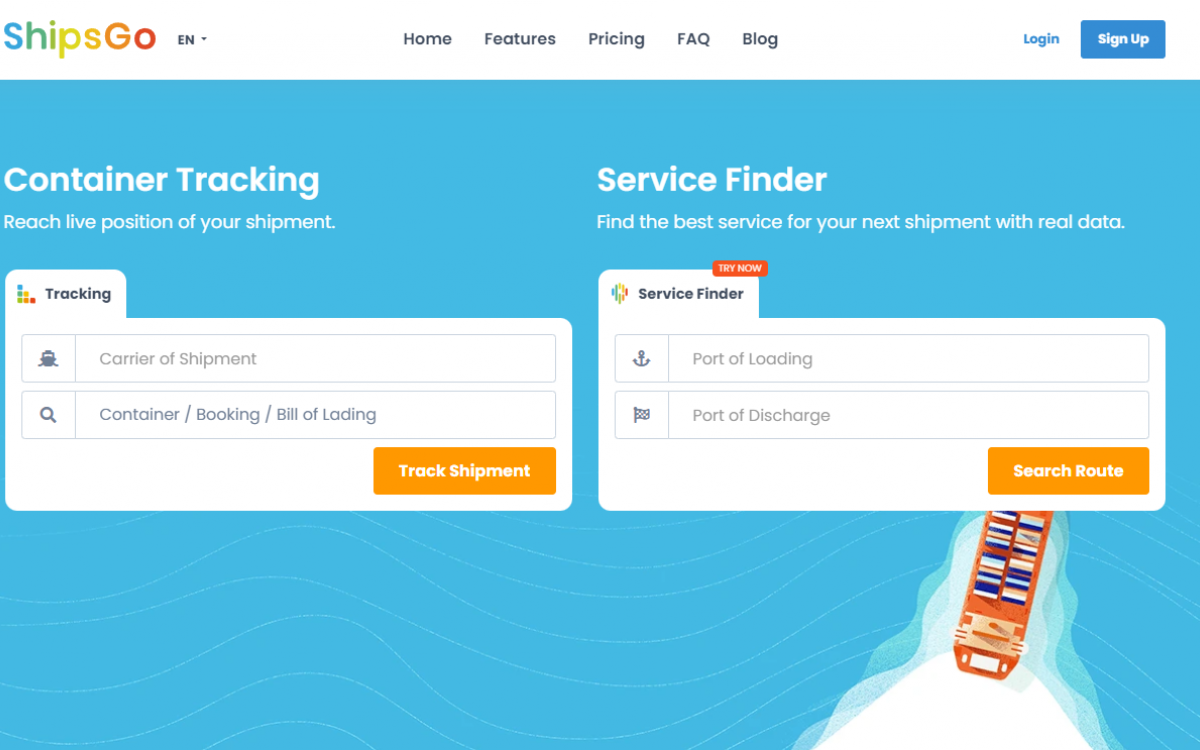 This month we start with ShipsGo.
Shipsgo.com is a global container tracking platform developed by CNTR Inc.
His vision is to organize container shipping industry information and make it universally accessible and useful to all parties in the container shipping industry.
This tool will allow all our customers to track their shipments in real time.
We are working so that our clients can consult ShipsGo's TrackAndTrace from the website.
We will inform you as soon as it is ready.
For more information do not hesitate to contact us.
Cordially
World Ocean Cargo Ibérica, S.L.
Contact