16-11-2021
14th C5C conference in AMSTERDAM November 6th -10th 2021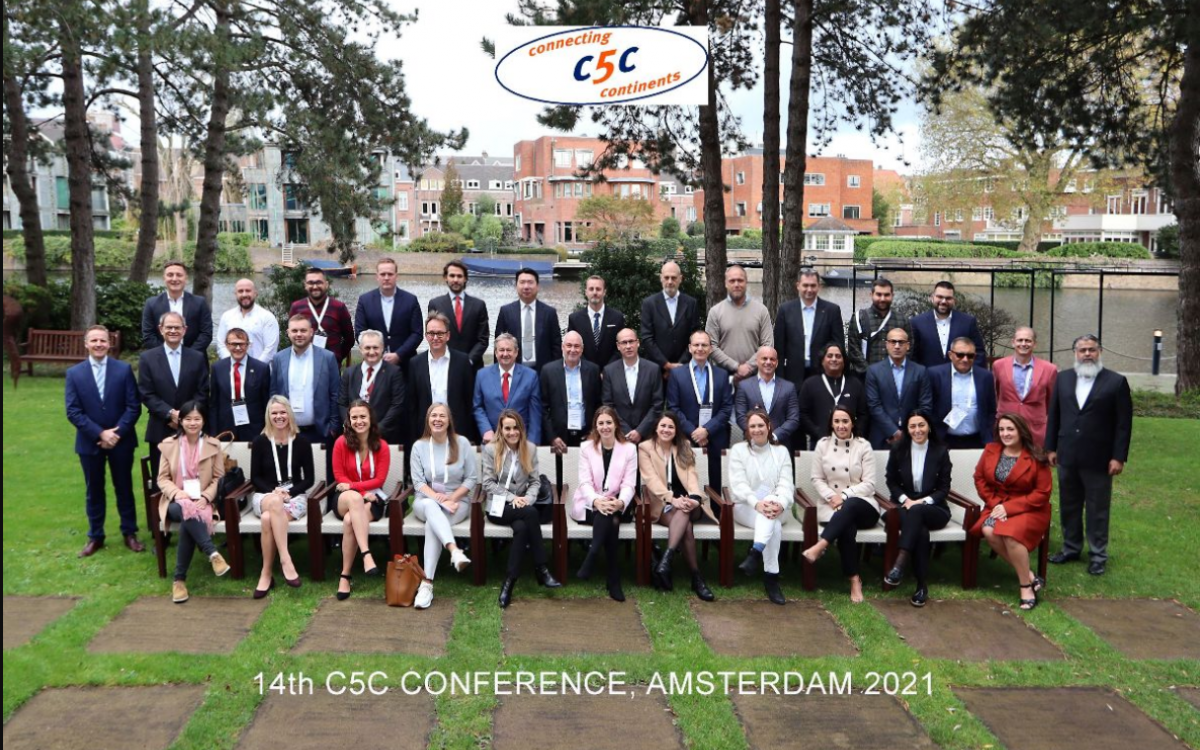 From November 6 to 10, the fourteenth conference of the network that we are part of C5C was held in Amsterdam, Holland.
After almost two years of physical distance we were able to attend 38 companies from 30 different countries.
This event allowed us to meet with all members to maintain business relationships, make new relationships and find possible and future businesses where shipments are consolidated with the help of both parties.
In the photograph are the representatives of the different companies that were in Amsterdam as well as the members of the C5C team.
World Ocean Cargo Ibérica.
Contact